April 2021 New Reporting fields
On April 22, 2021, eBay Partner Network is adding two new reporting fields to the four fields that rolled out last month. Item Condition and Item Condition ID are being added and will display as "Item Condition" and "Item Condition ID" in the Transaction Detail Report (TDR).
Here are the condition IDs and conditions that may be associated with an item.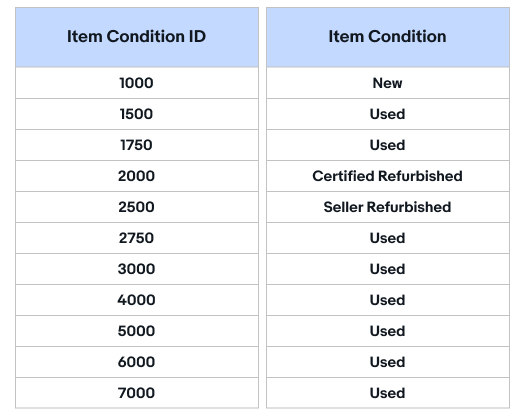 The following report will be affected by adding these new fields:
• Transaction Detail Report
For more information about the Transaction Detail Report and how to get it via API, please see our Help Center article here.