Drive More Earnings With Expert Inspiration from eBay Motors
eBay is the ultimate destination for car enthusiasts. If you aren't convinced, fuel up on the following facts:
Three parts or accessories are sold every second
An engine or engine component is sold every 12 seconds
One wheel or tire part is sold every 7 seconds
One exterior part is sold every 3 seconds
It's no wonder that Motors, Parts, and Accessories is one of the most lucrative categories for our partners -- and you don't have to be in the automotive business to drive revenue with expert inspiration from eBay Motors.
According to eBay Motors, the top three areas of consumer interest include:
Spiffing up the garage
Preparing an SUV for off-road adventures
Getting a roadster ready for the track
Increase earnings, one garage at a time
DIY auto enthusiasts are often hoping to start projects they've put off for too long. Inspire them to first declutter: identify the culprit (often a tangle of hoses or electrical cords) and provide a solution.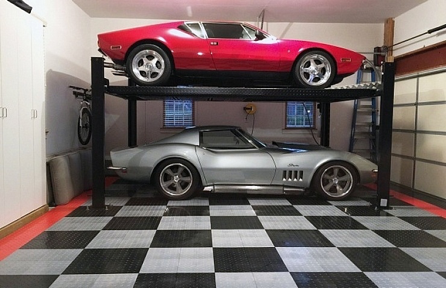 Convert buyers as they convert SUVs for off-road
To those with big dreams -- and big projects -- it may be the perfect time to upgrade a sport-utility vehicle or truck with the performance, navigation, and camping accessories needed for weekends off-road… and off the grid.
Fuel Competition and Commissions
It may also be a good time for your buyers to get a new roadster like the Mazda Miata, so they have enough time to get it ready for competitive track duties. Inspire their spend and educate how, with a few upgrades, many grassroots motorsports races organized by groups like the Sports Car Club of America (SCCA) are within reach.
Start with smart, actionable advice that points buyers directly to eBay inventory that is Brand New, Buy It Now and ships for free.
For great ideas on how to inspire these projects within your site traffic, be sure to check out the eBay Motors blog.